Service Center

Zhongchuang casting technology (Shenzhen) Co.,Ltd
Tel: +86-755-23061556
Mobile:+86 13411875619
Email: sales@zcstek.com
Address:A8,TianRui industrial park,FuYuan 1 Road,Fuyong,BaoAn,Shenzhen,China 518103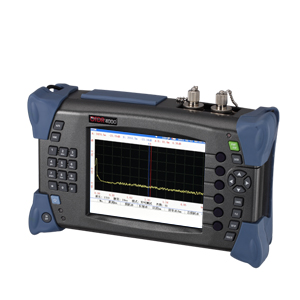 ZC-OTDR2000 OTDR
1310nm/1550nm Single-Mode 16/15dB 40-60KM
Overview
OTDR series portable optical time domain reflectometry (OTDR) is the latest FTTx optical fiber cable-based test instrument. It has light weight, elegant appearance, small size, easiness of installation and maintenance, high-capacity built-in battery. It provides multiple built-in test wavelengths and optical testing functions like visual fault locator (VFL). As a new product specially designed for FFTx network testing, it provides site technicians with the highest performance and upgrade services.
Features
l Advanced anti-reflective LCD, display interface is clearly visible in bright light
l (VFL)Visual fault location function
l It provides high-speed USB port, waveform file conversion and printing convenience
l Long-lasting lithium battery, ideal for long-time outdoor construction work
l Online upgrade function, users do not have to go back to original factory to upgrade the system.
Main functions
1. Fast automatic test
Automatic test function allows the user not to have to know more details about the equipment operation, test steps become very simple. User only needs to connect in the optical fiber, click 【AUTO】Test【START/STOP】button, then the instrument will automatically set optimal test conditions and eventually give accurate test results, such as the test curve and event lists.
2. Fast curve analysis
It can find out the event point or failure point in test curve and its location information quickly and accurately test curve, and list all event information in the circuit in the form of event list. This is very helpful for circuit maintenance personnel, not only improves the testing efficiency, but also eliminates the need to learn difficult background knowledge.
3. Powerful document management
In addition to the ability to store, view, delete the files in the machine, it also provides PCL language-based laser or jet printers to print test reports. Besides, it also utilizes PC software to realize high-speed communications with PC via USB cable.
4. Convenient VFL function
With visual IR VFL function, it can easily and quickly the locations of disconnecting points or big loss points in short-distance optical fibre links, so that the maintenance personnel could take measures in shortest time therefore saving a lot of time.
5. Manual test mode
Users can choose real-time test mode or average test mode according to the testing needs. Real-time test can fast test the dynamic change of optical-fibre links. It is mainly used for the connecting occasions requiring monitoring or observing optical-fibre links at real time.
6. Average test mode
Average test mode is used to withhold the noise in test curves to the most extent, therefore obtain more accurate testing results. In average test mode, the number of averaging tines will influence the effects of suppressing the noise in test curves. The bigger the number of time is, the effect the time is, but the testing time is to be extended accordingly. Therefore, user should set averaging time based on actual need.
7. Dead zone test mode
It is suitable for the test of ultra short-distance optical fibre.
Specifications
Model

ZC-OTDR2000

ZC-OTDR400C




wavelength

1310nm/1550nm

1310nm/1550nm




Fiber Type

Single-Mode

Single-Mode




Dynamic Range

15/16dB

32/30dB




Measurement range (single )

40-60KM

80-100KM




Event dead zone

12m

Accuracy

+(1m+ Sampling interval +0.003%*Distance) (excluding refractive index imbedding error)

Resolution

1m-16m

Loss Threshold

0.01dB

VFL output power

5mW

Measurement range (single )

1.6km-80km

Pulse width (single mode)

10ns~1024ns

Number of sampling points

65K

Waveform storage capacity

1000 frames

Range of refractive index

1.00000~2.00000

Range of optical-cable correction factor

0.80000~1.0000

Display

Color TFT LCD, 5.1 inch, 640*480

Port

USB

Optical output port

FC/PC

Power supply

AC/DC adapter:

AC input: 100V~240V(1.5A)

Output DC: 9V(2A)

Power frequency: 50Hz~60Hz

Internal lithium battery: 7.4V, 3200mAh

Working hours of battery: 10 hours (normal temperature)

Menu language

English/Chinese

Environmental requirements

Storage temperature: -40oC~70oC(exclusive of battery)
Relative humidity 5%-95%, no condensation

Dimensions

215mm*130mm*66mm

Weight

About 1kg